It's hard to believe a year has passed since I wrapped up the golden years in Chapel Hill! Seeing this year's senior pictures and graduation festivities pop up fills me with so much pride for what my newly graduating friends have accomplished, as well as excitement for all the different adventures they have to come. As it goes in times of celebration though, friends and family can hit a wall with gifting their new grad what they really need. I remember my friends coming up blank when asked what they could use as they enter into adulthood.
I rounded up ten gift ideas for men or women, at several different price points, intended to minimize the number of "things" that end up lying around and maximize utility. Let's face it – whether the next adventure is starting college or starting a new job, this transitional stage of life typically brings frequent moves and limited square footage (even if you're not in DC)!
1. LUGGAGE
A good carry-on suitcase and a weekender for trips back home and fun weekends away from school or work is crucial. My mom bought me a matching luggage set for my birthday (which happens to be around graduation season) the summer before I studied abroad in Geneva and London, and it remains one of the most practical gifts I've ever received. While you're at it, a classy monogrammed passport case and luggage tag will complete the look:
2. vacuum cleaner

This is top of mind for me and my roommates, because I would say our current one sucks… but that's the thing, it doesn't! A freshly vacuumed carpet makes such a big difference in the appearance of cleanliness  (and for allergies…) and I'm learning that it's worth it to shell out for a good one. I once got into a deep hole of vacuum research, so I'll save you the trouble and recommend the best according to Consumer Reports. Dyson isn't even the most expensive brand, but this one is on sale at Nordstrom right now!
3. framed hometown/college town print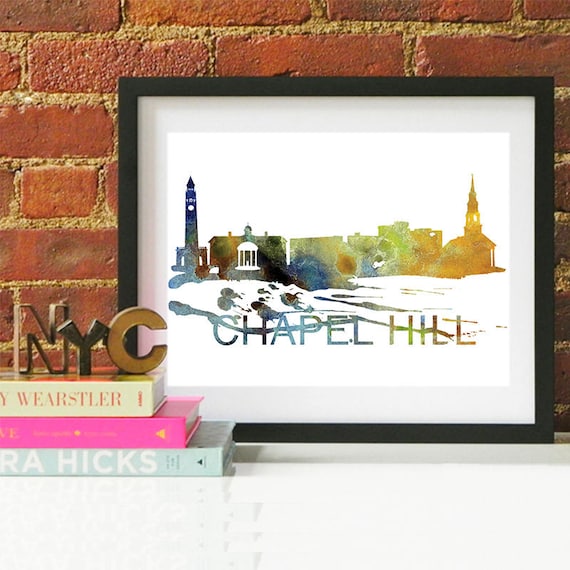 Moving to a new place can be scary, but there's nothing like an homage to your hometown or college town to spruce up bare walls. I love the paintings/sketches of city skylines, maps of the area, and key landmarks. You can typically find these on Etsy – just search the name of your hometown or college town + "print" and lots of cute options should pop up!
4. Sur la Table cooking class
A gift card for a cooking class is an amazing and practical "experience" gift! I recently attended a Sur La Table class taught by the chef of the EU Ambassador to the US, and it was a fantastic evening. I learned so many interesting cooking tips and tricks, and the meal was absolutely delicious (pan seared salmon, sweet pea souffle, lemon citron mousse, and asparagus. yum)
5. college license plate frame
Whether you're about to start at a new school or have newly earned alum status, a collegiate plate frame is a classy way to show your pride that won't clutter your space. (Option 1 // Option 2 // Option 3) For grads that are moving to a city or campus with no car:
6. college water bottle
Everyone drinks water! Having a good bottle with you and at the gym is underrated; carrying one around makes you 10x more likely to drink your daily recommend intake of water. I've been meaning to buy one myself so I can represent at work! ( 1. Hydro flask // 2. Tervis tumbler // 3. Swell bottle)
7. gym membership
While we're on the subject of staying healthy, my graduation gift was a summer membership to a very nice gym/pool near my mom's house before I moved out. I was lucky enough to have the summer off, so I essentially made it my job to work out every day. It was so much fun to have access to all the upgraded equipment compared to the rec center at school, and pick up new circuits from watching the personal trainers work with their clients! In the corporate world, sitting for 9 hours a day does horrible things to your body. But, the more expensive your gym membership, the more likely you'll feel obligated to go… true story.
8. Smart Watch / Activity tracker
While we're at it, what better way to motivate you to exercise than a watch that yells at you to get up and walk around? I used to hate the look of all smart watches, but the stylish accessories and new sleek options are growing on me! (1. Fitbit Alta Fitness tracker // 2. Tory Burch Alta Fitbit Bracelet // 3. Fitbit Blaze Leather Smart watch band // 4. Apple Smart watch
9. SPOTIFY PREMIUM
I bought this for myself after the free trial because I just couldn't go back to ads and not being able to pick what song I wanted to play. For just $10/month (less for students, which also comes with a Hulu subscription!), that convenience is such a valuable gift. Spotify has kept me sane on my morning commutes and during late-night cramming sessions in the library. (Link to gift Premium)
10. nice blender
At the risk of including too many kitchen gadgets that would typically go on a wedding registry (even if the Kitchenaid is on sale at Amazon right now!), the one versatile piece of equipment that is well-loved across the board: an easy blender like the NutriBullet. The blade is strong enough to grind oatmeal for my blender muffins and energy balls, make pasta sauces, smoothies, protein shakes, you name it. Most of the things I made with the blender in school were so every-day that I never wrote down recipes or photographed them, but that's a project I'll get on eventually! (1. Nutribullet // 2. Kitchenaid Red Diamond blender // 3. Cuisinart Hurricane Compact Juicing blender)
BONUS: subscription boxES
The gift that keeps on giving! There are subscription boxes for everything these days, from workout clothes to wine. For a fixed price, usually monthly, they'll send you curated products that allow you to try new things without the commitment of full-size. Some fun options include:
Food/drink: BlueApron, helloFresh, Winc (wine), Try the World (foods from around the world), Graze (snacks)
Cosmetics/Skincare: Birchbox (available for men & women!), Ipsy
Clothing: FabFitFun, StitchFix (available for men & women!)
Cheers to you, Class of 2018! Go into the world and do well, but more importantly go into the world and do good. <3